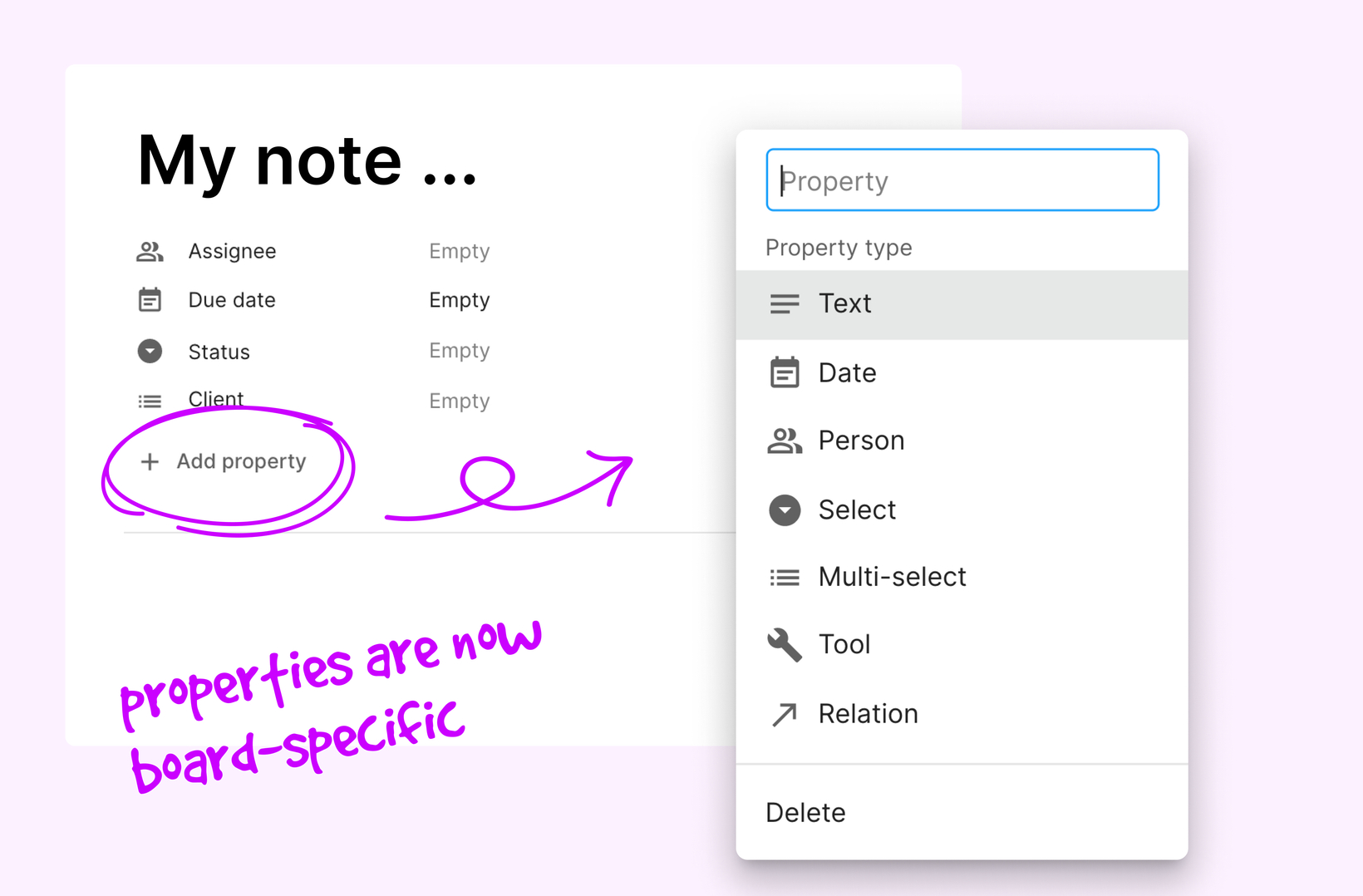 DATE:

AUTHOR:

The NEXT team
Board-specific properties 🙌
DATE:
AUTHOR: The NEXT team
Many users create multiple boards, each for different types of data. For example, you might have one board with all your assumptions, one with all your experiments, and one with all your learnings.
To keep all this data organized, you'll need specific properties for each board. This used to result in long lists of properties, as they were shared across board.
From now on, the properties you add to a board are specific to that particular board, so you and your team will only see those properties that matter!
PS: Don't worry! You can still use the relation property to connect data across boards! ⚡️