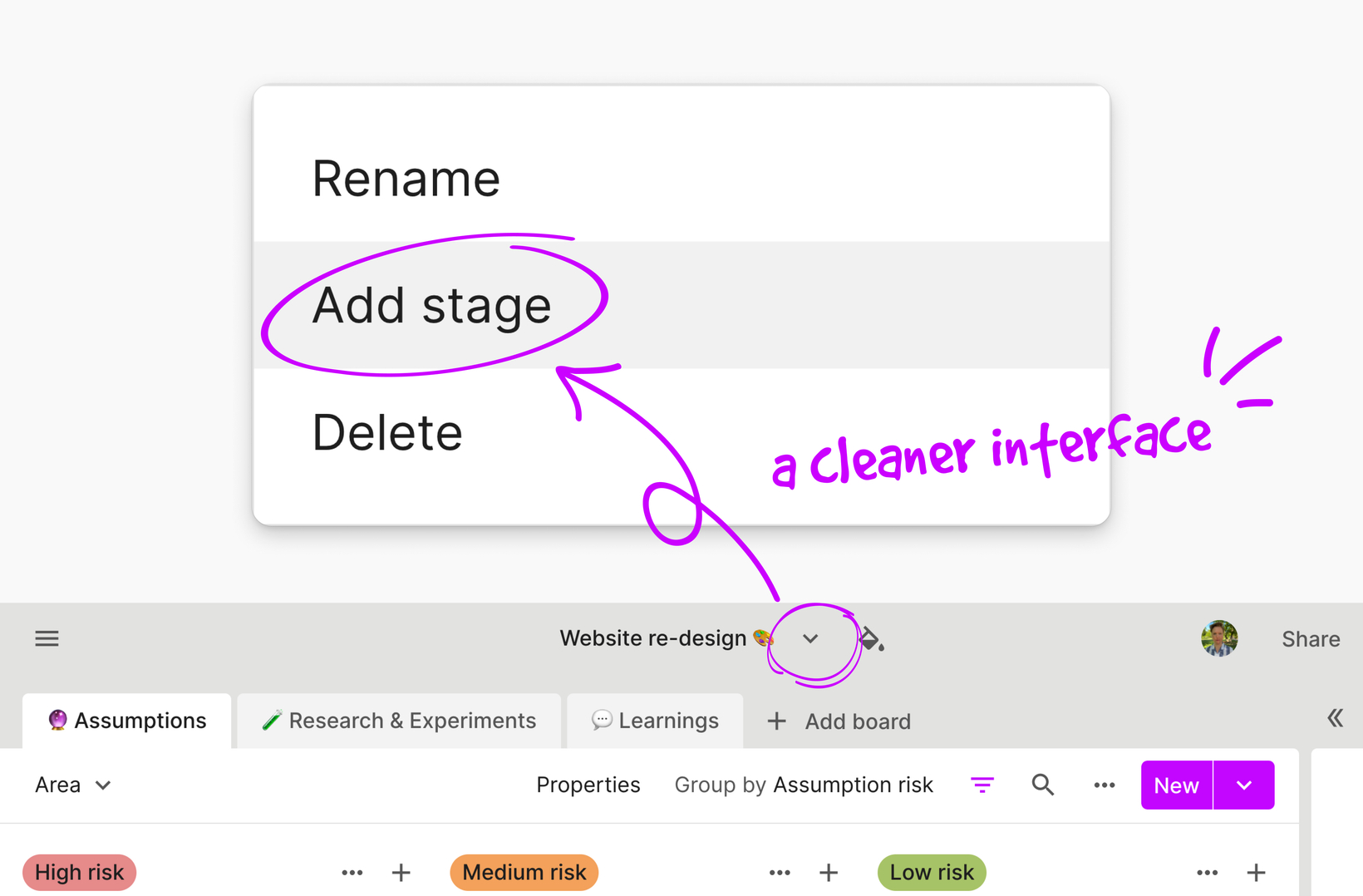 DATE:

AUTHOR:

The NEXT team
DATE:
AUTHOR: The NEXT team
When you're working, you don't want to get distracted by things you don't need. We want to make NEXT simpler and keep the interface as clean as possible wherever we can. Therefore, we now hide "stages" when you only have one.
Still want to add another stage? Simply click on the project settings drop-down next to the project name.