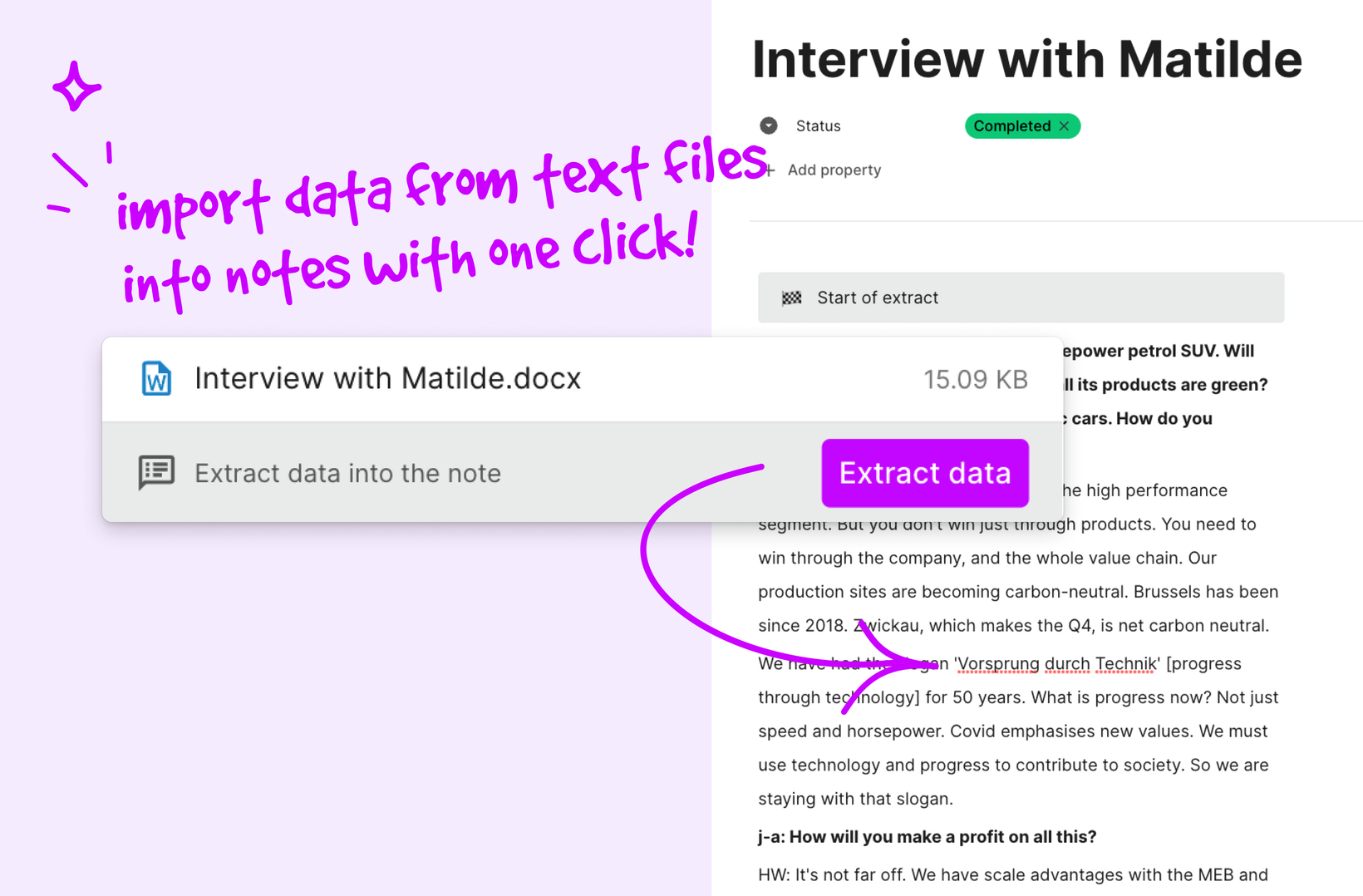 DATE:

AUTHOR:

The NEXT team
Import text files with a single click 📥
DATE:
AUTHOR: The NEXT team
Discovery teams collect lots of data, most of which is first-hand customer data from interviews. However, in some cases interview notes and recordings are not enough and you'll have lots of other files that need to become part of your chain of evidence, such as Word files.
From now on, you can seamlessly import Word or rich text files as text into your note with a single click. All you need to do is upload the file, wait a couple of seconds, and click on "Extract data".