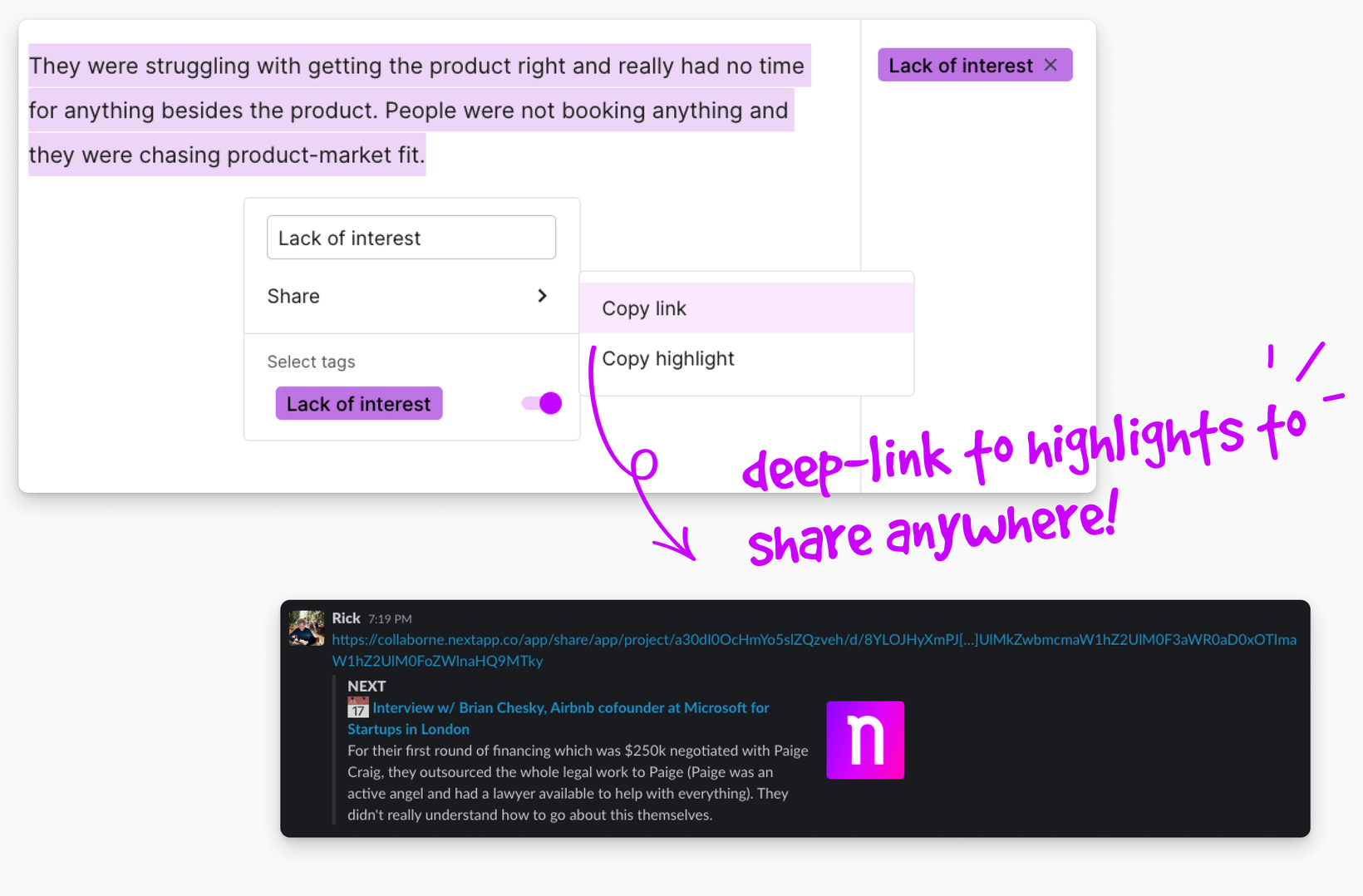 DATE:

AUTHOR:

The NEXT team
Share deep links to highlights ✨
DATE:
AUTHOR: The NEXT team
Highlights are extremely relevant pieces of data that often need to be shared with others in your team. However, sharing just the highlight is not enough. To fully understand the highlight, you'll need the context of the transcript in which it was found.
From now on, you can easily copy a deep link to a highlight (either from within a note or from the highlights lister) and share it with anyone. When sharing, it will create a preview of the highlight if the sharing medium allows (for example in MS Teams or Slack). Once someone in your team clicks it, the note in which the highlight was created will open and it will scroll down to the place in the text where the highlight lives.