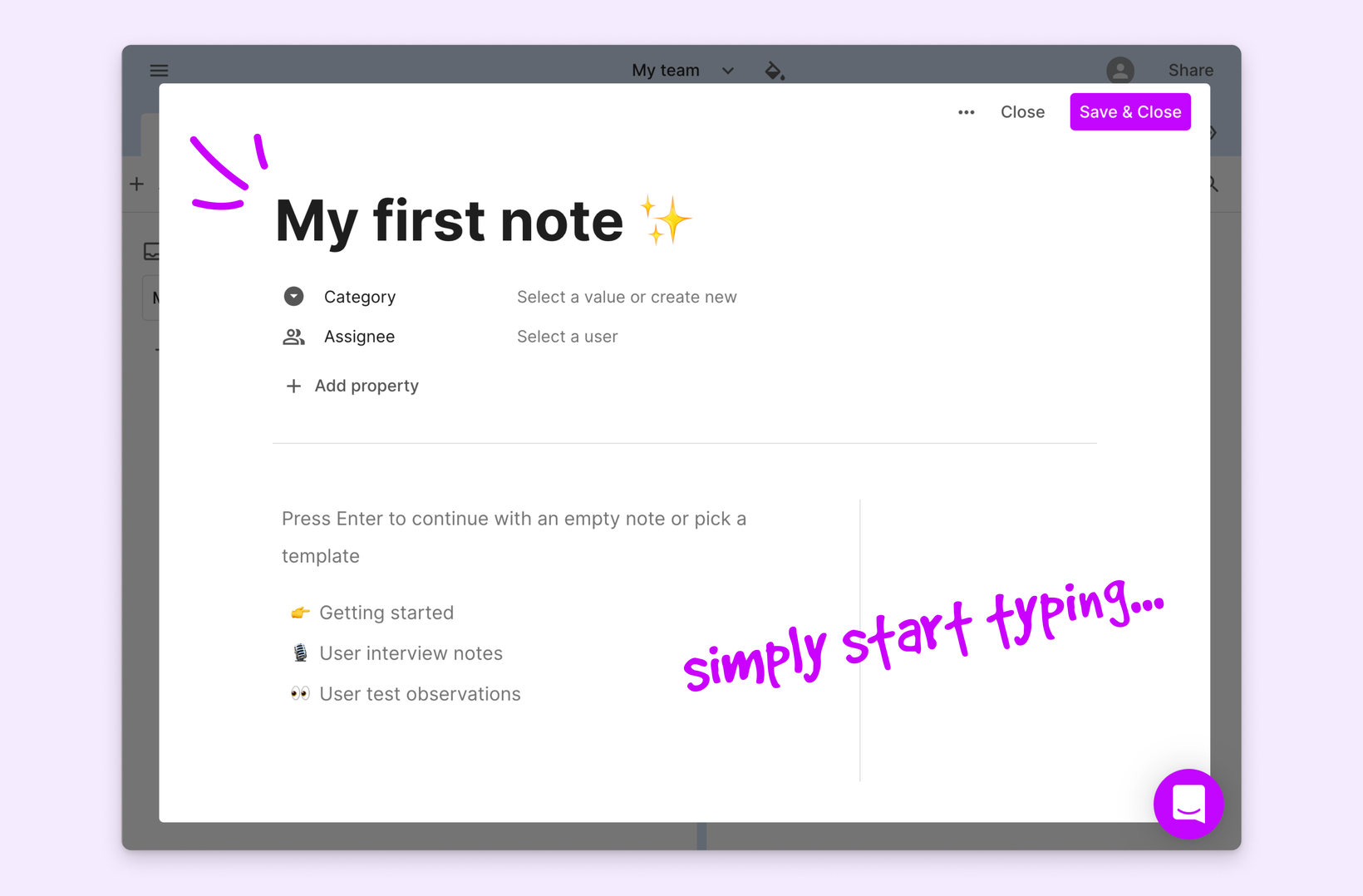 DATE:

AUTHOR:

The NEXT team
DATE:
AUTHOR: The NEXT team
New to NEXT? Don't worry about anything, just start typing!
From now on, you will land in your first note immediately, so you can start taking notes right away. Inside your first note, you'll have some handy note templates or a "Getting Started" template to help you along.
Any questions about getting started with NEXT? Take a look at our Help Center.