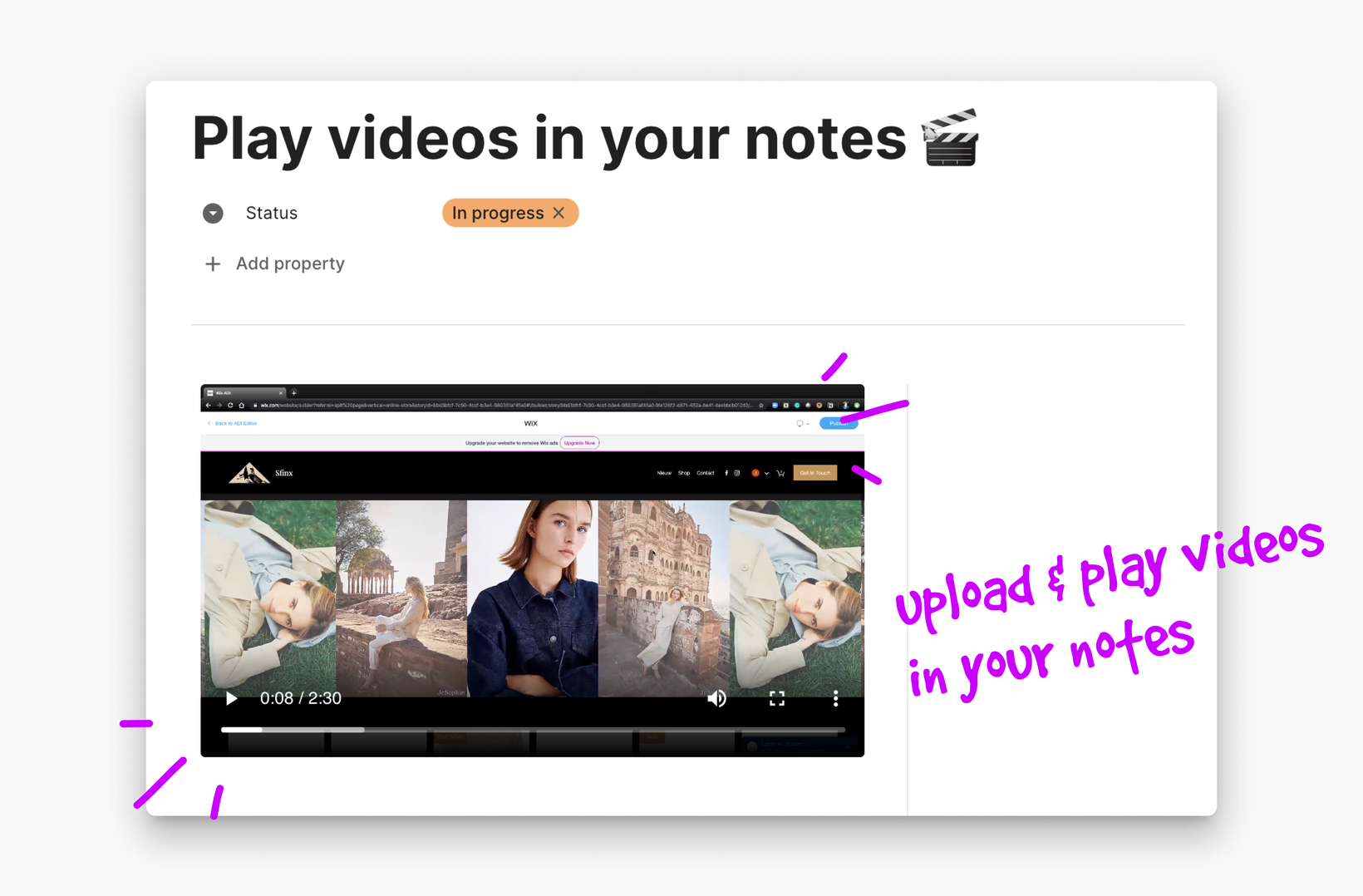 DATE:

AUTHOR:

The NEXT team
Watch uploaded videos in your notes 🎬
DATE:
AUTHOR: The NEXT team
Upload videos of your interview recordings or user observations to your note and watch them in the note right away.
Just upload a video like you're used to via the "/ command" menu (or drag them into your note) and the video player will appear.
Note: some browsers cannot preview and play .mov files from Apple QuickTime.